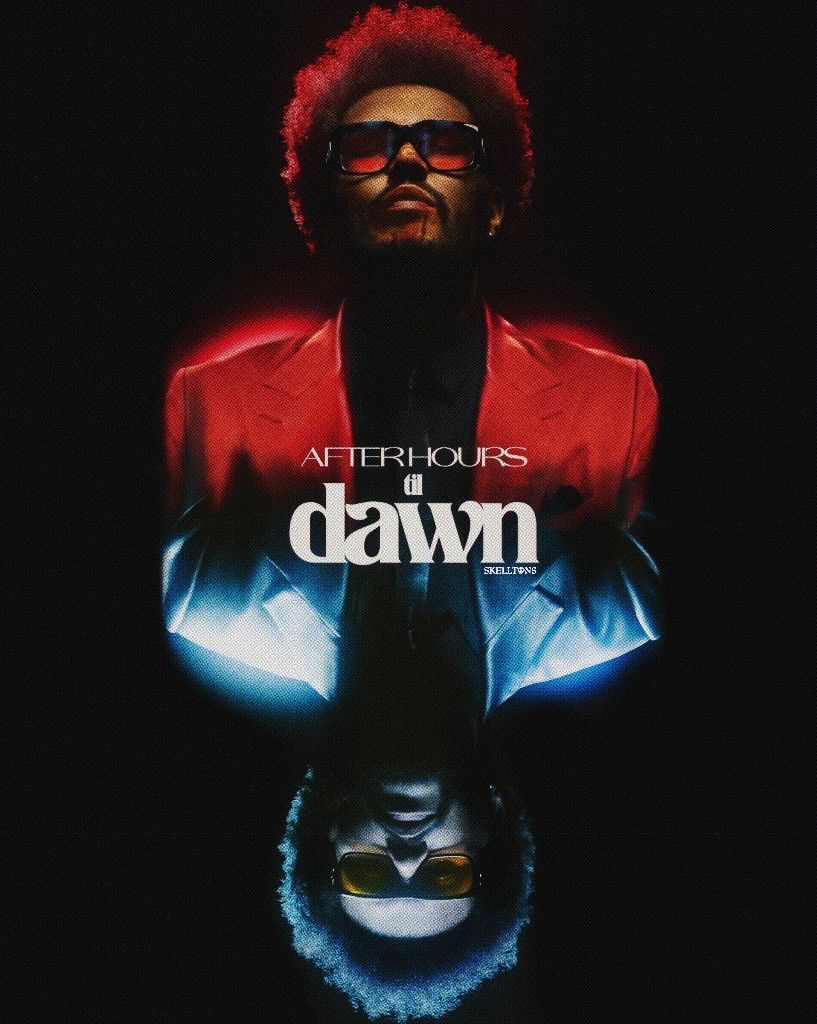 After Hours Til Dawn Tour Lineup 
Last week The Weeknd announced the guest lineup for his After Hours Til Dawn Tour. The performers include R&B vocalist Snoh Aalegra, electronic artist and producer Kaytranada, and DJ/producer Mike Dean. The long-awaited After Hours Til Dawn Tour kicked off on Friday, July 8th in Toronto, Canada. The Weeknd enlisted the pop and rap star Doja Cat as his guest performer but she had to drop out due to her tonsil surgery. She took to social media in May to break the unfortunate news to fans. "The surgery is routine but the recovery is going to take awhile due to swelling. That means I have to cancel my festival run this summer as well as The Weeknd tour." Doja Cat fans were crushed, however, The Weeknd never fails to put on a stunning performance. He has a strong guest line up that will certainly deliver an unforgettable show. 
Snoh Aalegra
Firstly, Snoh Aalegra will bring some R&B vibes to the stage, being she is known for her soulful hits "I Want You Around," "Fool For You," "Whoa" and more. The Swedish singer released her last album Temporary Highs In The Violet Skies in 2021 with features from Tyler, The Creator and James Fauntleroy. The Neptunes and Tyler, The Creator produced on the album, curating a dreamy, relaxing experience with unique beats and synths. 
Kaytranada
Secondly, Kaytranada has a unique electronic sound that sets him apart from other producers. He was nominated for Best New Artist, Best Dance/Electronica album at the Grammys. The songs on album Dawn FM had a handful of remixes, one being the "Out Of Time" remix by Canadian artist and producer Kaytranada. 
Read more about the track "Out Of Time" here
Mike Dean
Thirdly, hip hop record producer Mike Dean will be joining the Weeknd on the After Hours Til Dawn Tour. The producer reigns from Houston, Texas and is an audio engineer and songwriter as well. Dean remixed "Starry Eyes" from Dawn FM this past Friday. 
Dawn FM and After Hours by The Weeknd
As a matter of fact, on Dawn FM and After Hours, The Weeknd paid major attention to detail on the production, and worked with frequent producers Max Martin, Matt Cohn, Oscar Holter and DaHeala. It is evident that The Weeknd puts time and effort into his production, creating an 80's inspired sound on these albums. He tells a story throughout these projects as well, with one song flowing into the next.
Coupled with his talent for storytelling, The Weeknd's creative visionary will create a once in a lifetime stadium tour experience for his fans.