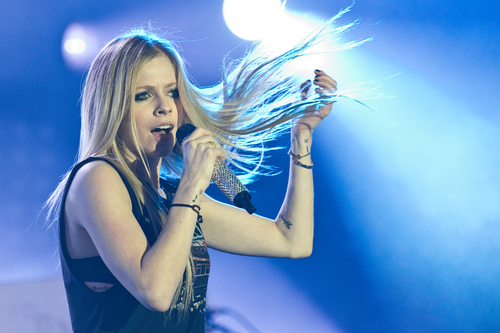 After sharing their collaboration single in July, punk rock artists WILLOW and Avril Lavigne released the music video for the single G R O W.
In the sequences there is also the American pop-punk singer, songwriter, and rapper KennyHoopla. Born in Cleveland, Ohio in 1997, Kenneth La'ron, widely known as KennyHoopla, is famous for his How Will I Rest in Peace if I'm Buried by a Highway? and Estella.
WILLOW's rock and punk influences
After some years since WILLOW's debut in the music industry, it is well established that Willow has embraced rock and punk musical currents. "I'm in love with the weirdos and the people who don't conform to conventional societal norms," she said. Ones again, she brought back a sense of rebellious nostalgia from the 2000s in her music video. In fact, the song itself recalls the pop-punk golden era. The video continues on the path traced by the song. In fact, the structure of the video, the filter used on the images, the outfits and the settings bring the audience back to the 2000s.
The collaboration with Avril Lavigne is a huge accomplishment for WILLOW. Speaking to Kerrang!, the young artist declared: ​"If I was going to do pop-punk I had to go far and beyond. I had to go the full mile. The fact that Avril has been doing pop-punk music for so long gives her the power of just killing it. Like, there is no world where this is not going to be fire. So that was super-inspiring…"
In 2021 WILLOW released her fourth studio album, Lately I feel EVERYTHING. Similarly to her latest singles, the album presents pop-rock and alternative-rock influences. In fact, for some of her songs she collaborated with important figures in the genres. An example is Travis Barker for her worldly successful t r a n s p a r e n t s o u l.